Banny Banerjee
Director and Founder Stanford ChangeLabs
Banny Banerjee is Director of Stanford ChangeLabs, and teaches Design Innovation and Strategy at the Hasso Plattner Institute of Design (Stanford University's d.school). His area of expertise is the use of Design Thinking for strategic initiatives and large-scale transformations directed towards sustainable futures. He founded Stanford ChangeLabs, which has ongoing research in Innovation Methodologies and transdisciplinary initiatives aimed at developing a new field: Innovation of Scaled Transformations.
His research initiatives are centered on processes, paradigms, and integrated strategies to address complex challenges such as the future of water, energy, governance systems, and organizational transformations. He is active in helping academic and corporate organizations create new innovation programs and institutions. His work involves combining innovation methodologies with social entrepreneurship, behavioral economics, business, and technology resulting in new approaches, which maintain necessary short-term advantages as well as long-term benefits.
Prior to ChangeLabs, Banny Banerjee served as the Director of The Design Program at Stanford from 2007 to 2010. He was responsible for restructuring the curriculum and rubric of the undergraduate and graduate design programs. During his tenure as director, Prof. Banerjee increased the applicant pool by over a factor of 3. Before his academic appointment at Stanford, Banny spent nearly a decade as a Technology Innovation Lead at the reknowned design firm IDEO.
Banny Banerjee is regarded as one of the leading experts on innovation strategy in the area of sustainable transformations, and is invited frequently to speak on emerging innovation methodologies. He has been invited as an advisor to multiple universities and institutions including Harvard's Center for International Development, The Bill and Melinda Gates Foundation, The Danish Design Council, The Government of India, among others. He is currently helping Stanford Dean of the School of Earth, Energy & Environmental Sciences Pamela Matson in shaping a new academic degree program around System Transformation, and he has been recently approached by the World Economic Forum to incorporate his methodologies into their processes.
Bohdan Kupych
Bohdan Kupych, a Canadian, has worked in the technology industry for more than 25 years 19 of which have been in Ukraine and Russia. Bohdan is an enthusiastic proponent of development of the high-tech industry in Ukraine and the region based on the strong legacy of R+D and science.
Bohdan is an active member of the international business community, was a founding member, the first President and 10 year Board Member of the American Chamber of Commerce in Ukraine. Bohdan has also lectured on marketing and entrepreneurship at Kyiv Mohyla Business School and has been a keynote speaker at the Global Technology Symposium at Stanford, IBM Global CEO Forum, Russia and other industry events.
Bohdan studied Political Science at York University, Toronto, completed the leadership program at INSEAD and the VC Program at Haas School of Business, California. Bohdan holds a Graduate Diploma in Management and MBA from Athabasca University in Canada.
Today Bohdan is Vice President Business Development for KM Core - an innovative technology investment company based in Ukraine with responsibility for business development and management of the company's portfolio of investments in IT, software, semiconductor and Clean Tech. Bohdan sits on several Boards of portfolio companies and works with strategic and technology investors such as Intel Capital, IFC and EBRD. Previously, Bohdan was Vice President Business Development for Sitronics, the largest technology company in Russia, CEE and CIS with responsibility for strategic partnerships with CISCO, IBM and Oracle. Bohdan also was a key member of the IPO team which took Sitronics public on the London Stock Exchange in 2007. Previously, Bohdan was CEO of Kvazar-Micro, Chief Marketing Officer at UMC (now MTS) the leading mobile operator in Ukraine, General Manager of Digital Equipment Corp. in Ukraine and an executive with Digital Equipment of Canada.
Paul Joyal
Paul M. Joyal serves as Managing Director of NSI's Public Safety and Homeland Security practice, where he helps clients to position their technology solutions for success at the international, federal, state and local government levels. Mr. Joyal also heads a small competitive intelligence group within NSI, and was deeply engaged in cyber forensic investigation for an overseas client. Mr. Joyal is a nationally recognized expert in national security affairs and has extensive expertise in business development with law enforcement and national security entities nationwide. Between 1980 and 1989, Mr. Joyal served as a federal law enforcement officer specializing in counter-terrorism. He was also director of security for the United States Senate Select Committee on Intelligence. He was principle analyst for Project Slammer, an IC Staff counterintelligence study on incarcerated spies.
Paul is also past president of the Maryland chapter of the FBI's InfraGard program, and serves his second elected term on the InfraGard national board of directors he chairs its By Laws Committee and co chairs the Advisory Council Committee. He previously chaired the Intelligence-Fusion Center Committee.
In addition to his focus on domestic law enforcement and national security entities, Mr. Joyal has extensive international experience. Mr. Joyal founded his own company in 1991 and established joint ventures in telecommunications and air transportation in Russia and Georgia, respectively. As Editor-in-Chief of the Daily Report on Russia and the former Soviet Republics, he published a daily intelligence newsletter for ten years and offered a range of consultation services to a number of Fortune 100 firms pursuing opportunities in the former Soviet Union, Turkey and Iraq.
Since 1991 Paul has had frequent dealings with companies and governments in that region. In 1998, he represented the Georgian government before the U.S. Congress and Executive Departments as its first lobbyist for President Eduard Shevardnadze. In 2003 and 2004 Mr, Joyal was active in Iraq in a number of capacities. In 2012, Mr. Joyal was selected to head a team of lobbyists for the successful campaign of the Georgian Dream political coalition.
A frequent commentator on former Soviet Union, counter-terrorism and intelligence affairs for BBC, ABC, NBC, Dateline, Nightline, Cross Fire, TIME, Newsweek and other media outlets, Paul has been featured in numerous programs such as the May 28, 2014, CNBC Kudlow Report "American Greed" on the Zeus Trojan, where he appeared with security expert Prof. Gary Warner; he was featured on the March 2012 NBC Rock Center broadcast on the FBI's Trident BreACH international cybercrime takedown, and the award-nominated NBC Dateline program (February 2007), "Who Killed Alexander Litvinenko - Death of a Secret Agent." A regular feature at annual GovSec/FOSE conventions, Paul moderated panels at the most recent GovSec 2014 Conference and Expo, "Using Google's Geotechnology, LPR Analytics in the Cloud with Google Glass for a Safer Community," and "Privacy vs National Security: How Snowden Changed the Debate – Patriot or Traitor?" He has also presented on topics including: "Net Centric Public Safety, How Technology and Intelligence methods are changing Law Enforcement Management and Operations for Homeland Security" (2007); "The Threat of State Sponsored Terrorism" (2008); "Brave New World of the 5 Day Russo-Georgia War: Where Cyber and Military Might Combined for War Fighting Advantage" (2009); "The New Threat Matrix: Cyber Espionage and Criminal Hacking" (2010). In 2011, Paul led a panel on "The Arab Spring; Implications for America and the Middle East and the impact of social media," and provided the keynote at that year's FOSE convention, "Operation Trident BreACH, the FBI's international cybercrime takedown." In addition, he was Chair and Organizer for the Joint Cybersecurity and Secure Enterprise Mobility Conference & Expo held December 8-9, 2011 at the Washington Convention Center, where the Keynote Presentation was made by Shawn Henry, Executive Assistant Director, Criminal, Cyber, Response and Services Branch, Federal Bureau of Investigation, and where Paul moderated panels: The New Frontier: Cyber Attack Vectors" and "Emerging Threats from the UAB Spam Data Mine" (Dec. 8) and "Cybersecurity in Action: Case Studies" (Dec. 9). He was a presenter at the Suits and Spooks conference in San Diego 2013 on malware used against the Georgian political opposition, and Russian information warfare: a new form of active measures in Washington, DC 2014 and London 2015. In January 2015 he presented on Russian Information Warfare at the Cyber Security Institute. He appeared in the NBC Premier of Dateline: the Real Black List Program on the murder of Alexander Litvinenko.
In April 2016 he was the keynote speaker at the BSidesCharm 2016 conference, Baltimore Convention Center on "Russian Cyber Threats and Information - Electronic Warfare".
Paul was recognized, along with Attorney General Michael B. Mukasey and NYPD Police Commissioner Raymond W. Kelly, by the Respect for Law Alliance of NYC as one of the principal leadership awardees of the Golden Eagle Award, "Defender of Counterintelligence and Homeland Security." He is the 2011 recipient of the Linda Franklin National Achievement Award, the FBI's National InfraGard's highest honor, and was decorated with the Republic of Georgia's Order of Honor, their civilian award, for his service promoting Georgian independence and integration with the West by President Eduard Shevardnadze.
He holds a master's degree in international relations from Catholic University, and is an International Fellow of the IC2 Institute at the University of Texas.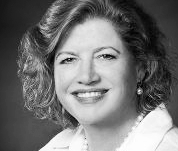 Noëlle Leca
Biography
Noëlle Leca is retired from the software industry. She has had executive positions in operations, marketing, sales, finance, engineering, and product development with Sybase, International Network Services (acquired by Lucent Technologies), Commerce One, and Genesys Telecommunications (acquired by Alcatel). Prior to her work in the software industry, Leca held a number of engineering and engineering management positions with Texaco, Inc. She holds a BS degree in Mathematics from New Mexico Tech and an ME degree in Chemical Engineering from UCLA.
Leca currently serves on the Board of Directors for Marin Humane Society and the advisory boards of Emerge California and the Goldman School of Public Policy.
Previously, Leca has served on company Boards of Directors for Babyback's Enterprises, Inc., a food franchise company; Optica, Inc., a technology company making interconnection devices for IBM® and plug-compatible mainframe systems; 1800wineshop.com, an internet-based wine retailer; Synchrony, Inc., a customer relationship management software company (acquired by divine, Inc.); and Vianeta, Inc., an internet-based medical transcription company.
She has also served as Chair of the Board of Directors for KQED, Inc., and on the Boards of Directors of San Francisco Opera Association, Children's Hospital Oakland Foundation, the Board of Trustees of Holy Names College, and the Community Advisory Board of the San Mateo County AIDS Project.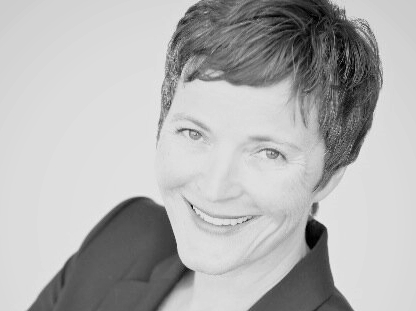 Camilla Rygaard-Hjalsted
Camilla Rygaard-Hjalsted has since 2010 been Executive Director for Innovation Center Danmark in Silicon Valley and is pioneering bringing Silicon Valley innovation thinking to the Nordic corporate scene. Prior to that, she was head of innovation and lobbyism in Danish Oil & Nature Gas Energy and in Mærsk Oil and Gas, leveraging her passion for innovation and research. Prior to that she was a researcher at the University of Copenhagen and has been has been Chief of Communication at the Niels Bohr Institute. She has a Ph.D. in Geophysics Denmark/Stanford and is educated as a journalist.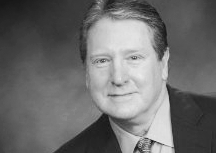 Dave Sessions
As Vice President of Vital Wave's Technology Practice, David Sessions leads the company's work to integrate digital and mobile technologies in industries such as health, education, and financial services. Mr. Sessions has developed a strong blend of operational and strategic skills over a 20-year career in banking, technology, and consumer goods. As a senior executive at Microsoft, Walmart, and Nextag, he led the expansion of various businesses in diverse markets within the Asia-Pacific, Latin America, and Europe/Middle East regions.

At Vital Wave, Mr. Sessions has directed high-profile engagements for The Bill & Melinda Gates Foundation, including a comprehensive landscape assessment for a Digital Financial Services Platform, and a program for USAID Uganda to help NGOs make beneficiary payments through mobile money systems. These engagements combined mobile broadband expansion and women's empowerment with program interventions to advance the use of mobile financial services in Africa. They showcased Mr. Sessions' strengths in strategic thinking, technical ingenuity, and international program implementation.

Mr. Sessions is a frequent facilitator of complex, cross-sector discussions on the application of enabling technologies to accelerate business and socio-economic growth in the developing world. He is a member of the Evidence Based Policy Network (U.K.), and advisor to NGOs working in Africa.
Jon Wulff Petersen
MSc Physics, PhD Semiconductor Physics.
Jon is specialized in technology transfer, public-private innovation partnerships, technology roadmaps, technology scouting, and IP and technology valuation.
His primary experience lies within the areas of cleantech, especially energy and environmental technologies (waste and water); micro- and nanotechnology, and electronics.
Jon has been the CEO of tto since 2005, and has led a large number of assignments for Scandinavian companies and universities in Northern Europe. Previously Jon has been deputy director of Risø National Laboratory and director of the Micro- and Nanoelectronics Center (MIC) at DTU.
In addition, Jon has an Executive MBA from SIMI.